Video
Ngoni Egan x Boiler Room 2022
Incredible scenes throughout Ngoni Egan's Boiler Room debut at Glitch Festival in Malta where he played huge electro and techno cuts! Keep an eye on him as he'll continue to keep on making waves in the near future.
Watch
NEW RELEASE
OUT NOW:
Ngoni Egan
Re Teng EP
Ngoni Egan's debut EP on United Identities is out now!
The five-tracker pays a tribute to Ngoni's roots as he dives on into his familial heritage in Botswana and explores his sound beyond electro.
Event
United Identities x Orbit Festival 2022
On Saturday July 30th we had our debut stage hosting at the sold out first edition of Orbit Festival at Fort bij Vechten in Utrecht. We'd like to thank the artists DEBORAH X, Russell E.L. Butler, Kléo, Thrills in +41, Ploy and Carista for playing their best DJ and live set! Check out the photos of this memorable day below. We hope to see you again in 2023!
Photos United Identities x Orbit Festival 2022
Merchandise
No Ego, All Equal
Tote bag
Our "No Ego, All Equal" tote bag is now available in our webstore! The logo is in white ink on both sides of a sturdy 100% black organic ring-spun combed cotton bag (160 grams). Screenprinted by Katoenfabriek in Utrecht, the Netherlands.
Buy
Podcast
Ezri Jade - United Identities 024
Ezri Jade's eclectic taste in music has caught our attention lately so we invited her to make the 24th podcast where she explores the diasporic club sound.
Listen
Release
mayo
Sad Violin Music
We proudly present the debut EP 'Sad Violin Music' by Amsterdam's rising dark horse / talented misfit / rising talent mayo. The EP holds three dirty jams, driven by her self-built modular synthesizers.
Merchandise
No Ego, All Equal Tote Bag
€8,-
excl. VAT + shipping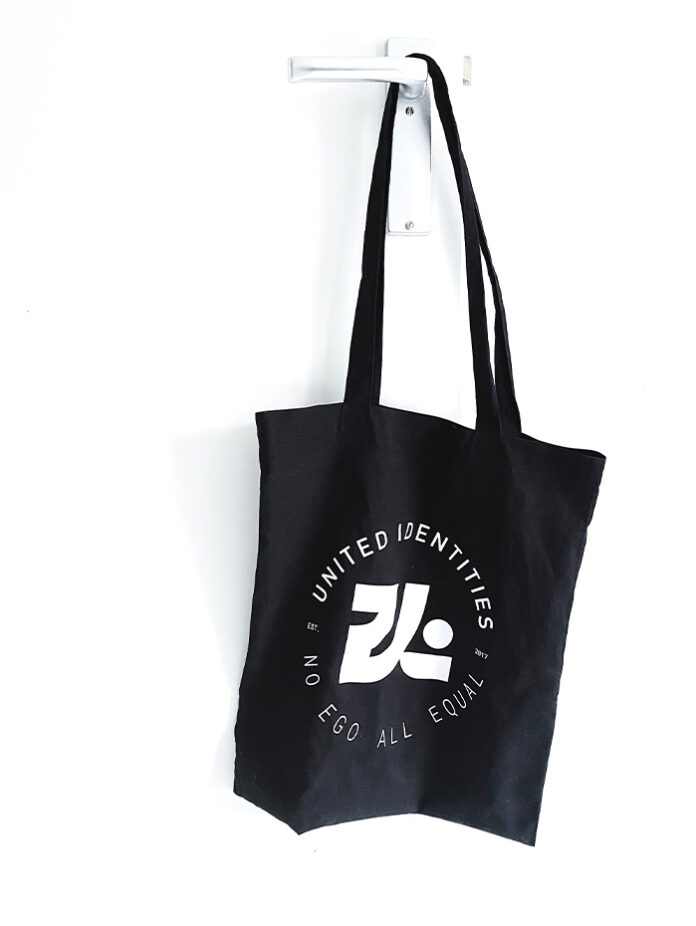 Merchandise
No Ego, All Equal Tote Bag
€8,-
excl. VAT + shipping
Every fourth Tuesday —
5pm CET on NTS.live