New release
mayo
Sad Violin Music
We proudly present the debut EP by Amsterdam's rising dark horse / talented misfit / rising talent mayo named "Sad Violin Music". The EP holds three dirty jams, driven by her self-built modular synthesizers and will be out on vinyl on January 10, 2022 and digitally on January 14, 2022.
Merchandise
No Ego, All Equal
Tote bag
Finally original United Identities merchandise! Get yourself or give someone you care about our new "No Ego, All Equal" bag. The logo is in white ink on both sides of a sturdy 100% black organic ring-spun combed cotton tote bag (160 grams). Screenprinted by Katoenfabriek in Utrecht, the Netherlands. Shipping starts on November 3rd.
Order here
Latest news
Listen back to
our latest show
with Carista on NTS
Carista is back on London based online community radio station NTS Radio Listen back to the latest show where she played alot of heaters, unreleased tunes.
Listen back
Release
QUANZA
Neon Noir
We're very happy to announce that Utrecht-based music artist QUANZA will release his new single 'Neon Noir' on Friday 16th of July on United Identities. This piece of art is a true arrival into QUANZA's journey and serves as an anchor for his cinematic approach in his contemporary music productions. Get into it!
Release
Thrills in +41
Mind Express
We're proud to present the debut EP 'Mind Express' by Utrecht-based DJ/producer Thrills in +41. The 3-tracker is a masterful exploration into club hybridity and neatly weaves together playful rhythms, contemporary electronics, and embodies a beautiful soundscape while having all eyes and ears to the dancefloor.
Release
Modern Intimacy
Volume 1
Modern Intimacy Volume 1, the first compilation album on United Identities shines a light on rising musical talents from The Netherlands. Captivating and forward-thinking, the carefully curated selection holds ten electronic-acoustic tracks that are drenched in soul, varying from dreamy songs to intimate treasures for dancefloors.
Merchandise
No Ego, All Equal Tote Bag
€8,-
excl. VAT + shipping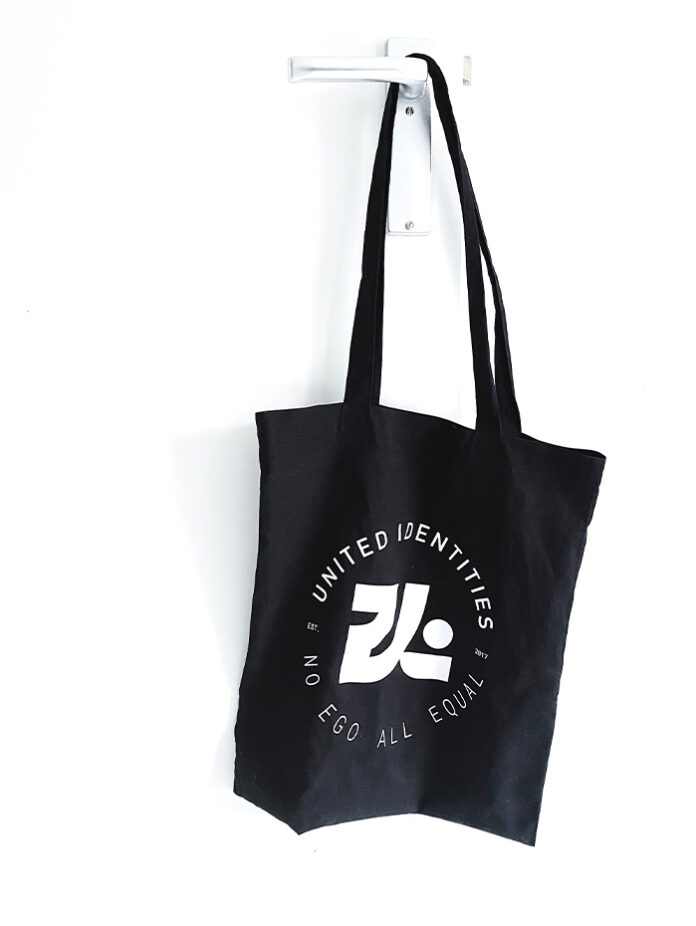 Merchandise
No Ego, All Equal Tote Bag
€8,-
excl. VAT + shipping
Every fourth Tuesday —
5pm CET on NTS.live